Anybody with the knowledge of football does know the fun and excitement that comes with this sport. But as a majority also know, the sport is also quite dangerous. No matter a player's skills, a very strong chance of getting hurt still exists. This is why getting to wear equipment that is right and appropriate is very essential in helping keep a player and the various parts of the body intact properly and safe. One of this indispensable piece of equipment for every player regardless of their position on the gridiron is the shoulder pad.
Douglas JP32 Series Youth (All Positions)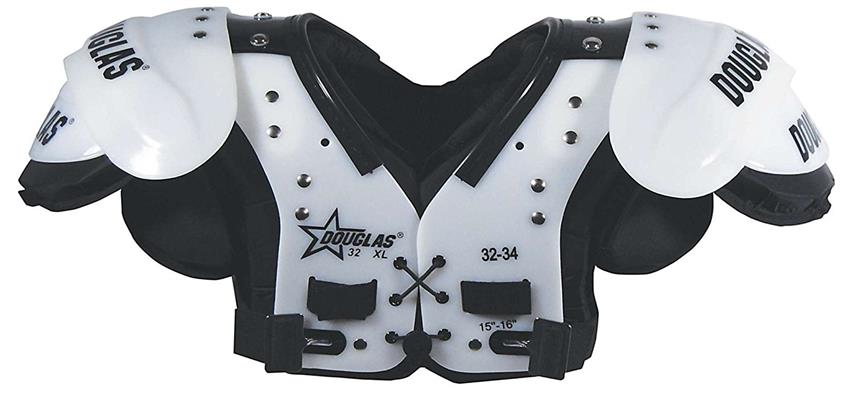 It can really become a challenge finding the perfect shoulder pads if you are especially tall. Now this is where this amazing shoulder pad comes as an answer all your problems. The Douglas JP32 is a resilient and very durable type of pads that work awesomely well in protecting players who are taller in all the positions that they play.
Even though they crafted bearing in mind the needs of a players who are taller in mind, these pads of high quality are everything but obvious. They also feature a low profile design which is excellent for the mobility of the arm when tackling, throwing or catching.