#1. Rawlings Momentum Youth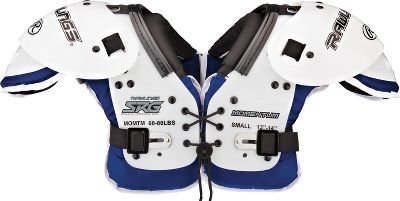 The Rawlings Momentum Youth Shoulder Pad is one of the most wanted football accessories in the market due to its good reputation with customers. It's a highly rated shoulder pad providing maximum protection to players who have put it into use, this has been huge as a result of the cantilever construction that is used to provide a player with the maximum protection in the field. It's an excellent shoulder pad that is available in three colors to choose from (white/blue and black).
#2. Rawlings Combat 36L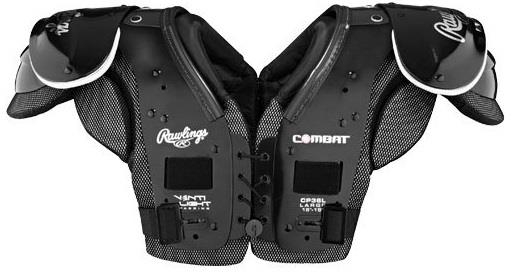 The Rawlings Combat 36L Football Shoulder Pad doesn't fail at impressing any player with its design that is both unique and of premium quality. Foremost, it's wonderfully built with ventilation which does so much to help decrease its overall weight whilst providing great protection and it makes use of one strap hook up. This shoulder pad further has half build-ups which help in creating a clavicle channel for excellent protection to the shoulders.
#3. Rawlings SPTNYF X-Spartan Shoulder Pad (Youth)
All equipment designed by Rawlings is made putting in mind the safety and performance of the players and with this shoulder pad, they surely did hit the mark. These are flat and low profile pads that give players maximum allowance for moving around the field.
The low-profile design featured by this shoulder pad makes it one of the most comfortable shoulder pads for the youth available around. Going along with this low profile design is a featured anti-microbial and sweat-wicking interior that helps in keeping players cool and dry regardless of the weather conditions.
#4. Rawlings TTNQB Titan Pro Shoulder Pad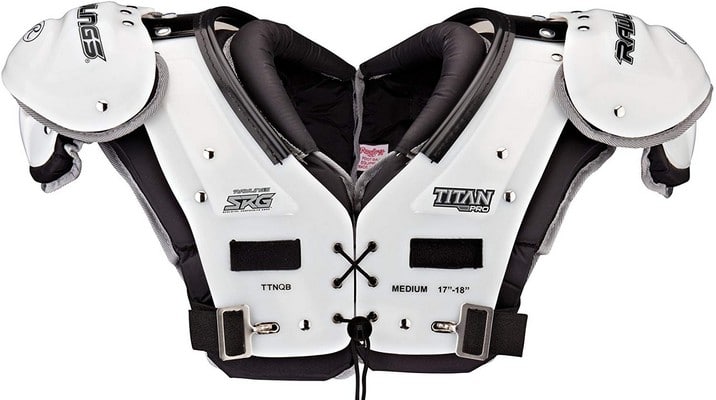 Move around like these pads aren't in your shoulder. It's super lightweight and specially designed to meet the needs of players at any position with its Air Management II padding system divided into four different arch designs. The Air Management II padding system provides excellent protection while maintaining a lightweight, comfortable fit.